Ecommerce can be kind of unpredictable as market fluctuations impact your revenue. However, ecommerce affiliate marketing may be just the game-changer you need to take your income to the next level.
According to Statista, affiliate marketing spending sits at $8.2 billion per year. Businesses of all types have such programs because they are effective. It's like having a mini-army of promoters all working to sell your product to people they know.
Utilizing ecommerce affiliate marketing helps drive traffic to your site and put offers in front of people who otherwise would never see you.
Why Do Affiliates Promote Merchants in so Many Ways?
You might wonder why people who sign up for ecommerce affiliate marketing help promote your brand for you instead of working on their own businesses. Influencers seek new products to share as part of their business model. They try things, find things, and tell their fans about what they've discovered.
They share links to send targeted traffic, and their payment is a percentage of any sales resulting from the visitors they send your way. How will a successful ecommerce affiliate marketing program benefit your business?
     1. Increase Traffic
Affiliates send traffic to your website in the hopes those they recommend you to will make a purchase. You need a tracking system with assigned IDs so you can give credit whenever someone makes a purchase.
There are third-party programs already using effective tracking software and automating most of the work. You could also install your own, but the upkeep is much more intensive.
     2. Build Better Brand Awareness
You only have so much money in your marketing budget to spread the word about your products and your company. An affiliate program allows others to tell their family and friends about you. They may also invest money in driving targeted traffic to their site.
If the audience matches, you can benefit from their work, and they can make a little off the affiliate program. It's a mutually beneficial partnership. Approximately 50% of people would rather buy from brands they trust. Make your company as much of a household name as you can.
     3. Expand Your Reach
You likely have a handful of marketing methods you use frequently to find new customers. Offering affiliate programs helps open your exposure to new channels you might not have thought of.
If most of your customers are working parents, perhaps parents running their own businesses would also be interested in your products. Taking on affiliates with a wider reach can expand your core audience and help you grow faster than you otherwise might.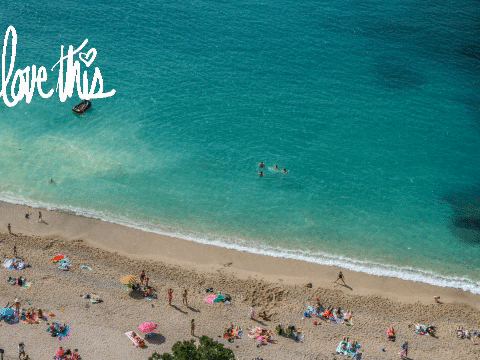 4. Assess Your Competition
Do your nearest competitors offer an affiliate program? Adding one of your own gives you an opportunity to assess what they're doing and change yours to make it better than what they offer.
Even if they don't offer affiliate programs, you'll want to look at specials they run. You never want to copy what a competitor does, but you can use their ideas to come up with something even better and more attractive to your customers.
     5. Create Social Proof
Nearly everyone is on one social media platform or another. They may wonder why you don't have a presence. With affiliate marketing, you can allow your partners to share links on social and expand your reach exponentially.
According to Oberlo, around 3.96 billion people use social media. The number grows every year. It's one of the best ways to reach a specific audience of potential customers.
For example, Mary signs up for your affiliate program, and she has 1,000 family members and friends. She shares a link to her favorite product hoping a few people will buy it and she'll make some extra money. Her mom shares the post, helping reach many of her followers, and so on.
In another scenario, Ralph is a social media influencer in the industry and has 35,000 followers. He shoots out a message asking his followers to share his post about your product and to check it out.
     6. Lower the Marketing Risk
Rather than paying for clicks as you would with traditional browser-based advertising, you pay for results instead. When the affiliate sends a visitor who makes a purchase, they earn a reward, and you earn a sale.
You only pay marketing fees for successful attempts at finding new customers. Affiliate ecommerce marketing is a game-changer because any business can enter the market with an effort to gain new customers without spending a dime until the efforts are successful.
     7. Gain Improved Analysis
Since affiliate marketing is easily trackable, you'll know which efforts result in sales. By taking and studying the data of the offers that bring the most revenue, you can then repeat those efforts in the future and stay away from the idea that fizzled and didn't go anywhere.
The more information you have, the better you can serve your affiliates and develop ideas people want to participate in.
Inexpensive to Try
The great thing about affiliate marketing is that it is a fairly inexpensive program to implement. You can try it out and not spend a lot until you find some success. Get a leg up on the competition and expand into new markets on a dime. You'll also get influencers promoting your product for you. Take your ecommerce store to the next level by adding some new traffic sources and exposure.
Enjoy this Article? You May Also Like: