Account-based marketing allows you to target a specific account. This can be an organization within a niche that can benefit from the products or services you offer.
As such, you do not have to create a general marketing campaign to build brand awareness. Instead, you can zero in on your target account. This includes producing resonating content and fostering meaningful relationships that compel them to hire your services.
It is like exerting 20% effort for 80% impact.
This also explains why it can be helpful to implement ABM tactics in your promotional campaigns. That's because it allows you to qualify your target accounts and maximize your resources. Moreover, you can use ABM to improve your client experience.
If you are curious how ABM can help improve your client experience, we suggest that you keep reading.
Identify and Define Your High-Value Target Customers
Target audience is even more crucial with ABM than other marketing strategies. It would help if you chose your target in a way that makes your strategy profitable. Find out who you wanted to address and what makes up your target demographic.
Ideally, try to include the information that you can find. This means that when choosing your target customers, you need to have a more open conversation with various teams. This includes your sales department, customer service, and even your management.
It would help if you also built your Ideal Customer Profiles (ICP) to define what your ideal target audience looks like. Will it be mainly based on the quality of sales, or will you have specific criteria such as the location, or will the number of employees also play a role.
You should also be aware of the pain points of these personas so that you'll be able to align your content with them further along the line.
Practice Personalization
Think about the number of marketing offers and messages the average consumer gets through multiple channels each day. High-value B2B prospects are highly skilled in sorting through this information overload. Thus, they can make judgment calls whether or not something interests them.
If it has no appeal, they move on to another message in seconds. Hence, it's essential that you use a name, cite a company, or give a specific reason to stop and read the whole message. They want to know how quickly a product or service will solve a particular problem.
Make sure that you also utilize your copy, headlines, and images that are tailored to appeal to them directly and stop them dead in their tracks. That way, they can take on the next step of clicking through or placing a phone call.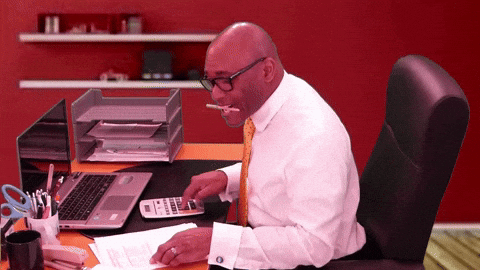 Automation Assistance
Because ABM can be detail-oriented and individualized, it can be challenging to overlook the entire marketing and sales cycles.
Control specific elements so that they'll reach every target in proper sequence. This can be beneficial to take advantage of the marketing automation platform.
Make sure that you time when you will send your messages. That way, your recipients will get the right message when they need it the most. You should also utilize segmentation and dynamic content to enhance personalization and adapt communication styles.
Also, make sure that you track responses and utilize automation to feed the lead generation and the sales pipeline. Automation assistance is definitely an important part of Account-based marketing
Use ABM to Master the Adoption Game
According to data by Totango, only half of paying customers are logging into their SaaS service monthly. Sometimes, they don't log in at all.
To top that off, only 17% of paying customers log in to their SaaS service daily. Therefore, there's a pressing need to engage users to boost the time that they're spending with your product.
That's why, in this crucial phase, you need to put on your ABM hat. This is imperative if you want to convert customers into product advocates.
We'll discuss three essential strategies:
Do workshops and product training to educate prospects on using your product. Host events and webinars to keep interest keen.
For customer reviews, appeal to your account. You can use that information for your marketing purposes and keep a two-way conversation between you and your customers.
Tutorials, implementation guides, and creative "how-to" resources are other handy content pieces that support adoption strategies. Make sure that you deliver this content to your customers on channels that meet their objectives and needs. To get higher response rates, make sure you use a mix of channels.
Harness the Power of Upselling
Were any features added to your technology? Are some products available in your portfolio that your customers may benefit from? Well, always keep in mind that it's four times cheaper to upsell to already existing customers than acquire new ones.
Here are examples of content offerings that support the up and cross-sale process:
Product webinars. Come up with a compelling story that will walk people through your products. This includes the features and upgrades you made, as well as what it can do to solve your target account's pain points.
Case Study. Generate a robust case study that showcases how your product or service can solve an issue.
Clearly outline how your solution will affect the bottom line of your account.
Moreover, your content should also be focused on the account and tailored to their particular needs and values.
Run Renewal and Retention Campaigns
As a client's renewal deadline draws near, 1:1 campaigns are a fantastic opportunity to put your product on top of their minds.
You can also utilize these campaigns to highlight any new feature that the customers may not be using. From there, you can reinforce the benefits of these features and how they can maximize them.
You should also take advantage of multi-channel marketing so that you can get in front of them in more ways than just phone calls and emails.
Achieve More Consistent Messaging
Aside from your sales team, your client success team will also need to rely on your marketing team. Doing so ensures consistency in the use of tone and voice and the message you want to get across.
This explains why ABM requires coordination between your sales, marketing, and customer support team. This is especially important as your company and CS team scale in the long run.
Analyze and Optimize
The advantage of having a long-term strategy is that you can permanently gather data, then optimize it regularly. So, it won't matter if your ABM strategy isn't perfect from the beginning.
What's important is that you know what account-based marketing metrics to measure. That way, you can tweak and improve your promotional efforts as needed.
It's also ideal to monitor the whole sales cycle with the right tools such as Hubspot and other ARM systems. This lets you evaluate which measures will be effective and what changes you need to make the proper adjustments.
Conclusion: Learn from Account-based Marketing
These days, being aligned with your clients and target accounts is essential more than ever. So, if you want to improve your client support, the key is to learn from account-based marketing.
That's because ABM compels you to dig deep into your target client's pain points, produce relevant content, and highlight your service's features.
Enjoy This Article? You May Also Like: