Launching a sophisticated website has been made accessible in the present time. With these simple steps, launching a website is just like counting 1-10.
If you notice how the businesses are now taking place, you'll see that they're mostly governed with an online presence. In fact, there's no emerging business nowadays that took the risk of a non-online presence. Whether big or small, you need an online presence to thrive and grow your business.
Thus, you have to maximize your resources to develop an excellent website enough to overwhelm the crowd. Because of the increasing demands for modern websites, you need to launch your website right by doing this guide:
Table of Contents
1. Select the Domain Name
When building a website, the first thing you should do is choose a domain name. You might think that this is an easy task. However, it doesn't mean you can easily neglect this step. As a matter of fact, it's an important step to carry out.
To start with, when you choose the domain name of your website, you have to understand that it will be the first thing the audience will see or hear about your site. Thus, you should be strategic when choosing the domain name. It has to be directly associated with your business.
Although it's mentioned that domain name is essential in a business, it's ironic that many website owners commit the mistake of choosing the wrong domain. It can confuse potential markets and substantially negatively impact the performance of the website. You may also want to ask your web developer for suggestions about domain names. Whether you're hiring a web developer or web designer, they may give you an idea of choosing a domain name to fit your website design. Read an article source about web designers and web developers and why you may need them both.
These are some things you must put in mind when choosing a domain name:
Your domain name will directly impact how the users will see your website; that's why it's wise to consider using short domain names. It will be easier to input a shorter one as they can easily be recalled, too. This could explain why many websites with long domains may not have succeeded in attracting good traffic.
A catchy domain name could draw the interest of your market. This is because you'll be identifying your company with this name. Hence, you must choose a brandable domain. Nevertheless, you must be strategic in a way your domain name is notable for exemplary purposes only.
Remember, your domain name should have keywords, too. Consider your business, evaluate it, and search for the most significant tags. Generally, the closer the domain name to the business's niche, the more promising it will be for SEO purposes.
Lastly, observe the laws of copyrights with your domain name. You don't want to be in trouble facing a copyright lawsuit.
2. Institute A Pre-Launch Page
It doesn't mean if your website isn't yet getting traffic, you can't begin promoting it. With a pre-launch page, you can promote your website, and it can help you develop more enthusiasm and interest than building it up after it's launched.
Incorporate a sign-up box to notify your visitors once your website is ready for launching. You can find services that provide affordable launch page templates and can be used for your website.
3. Process Of Pre-Launch
After securing a good developer, you can then begin the process of pre-launching. Many business owners, marketers, and web developers work on this step hand in hand to ensure the best results.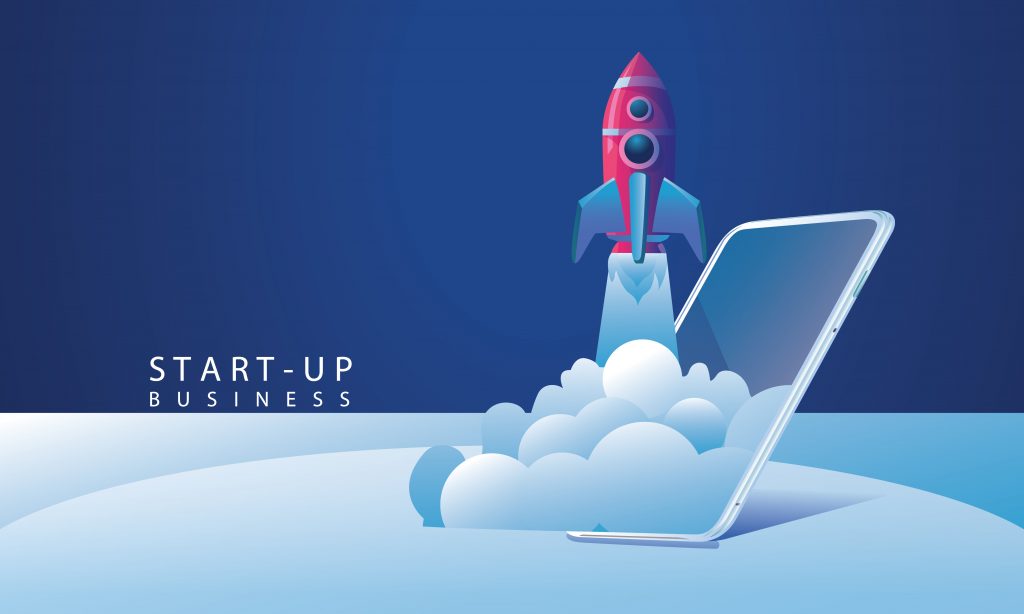 To give you an idea, this is the process of a pre-launch:
Select the best platform: You may encounter a question that would determine your desired platform. There are several choices of platforms you could evaluate. Significantly, it's imperative to take this question seriously as not all of the platforms can be suitable for you. Some are best for media websites, while others are best for e-commerce.
Hosting service: Make sure you also avail the best hosting service. This is crucial as you don't want to experience slow traffic, underperform, or crash when many visitors click on your site. Choose a hosting service according to reliability, scalability, flexibility, and speed.
Refer to your old website: Perform a thorough evaluation if you have an existing website. That can be helpful as it can help you determine what works best and what doesn't for the targeted traffic. Learn from the shortfalls of your old website to enhance your new website.
These steps will guarantee your website launch will have good groundwork. Your target audience will be informed and set for the launch. Thus, this may lead to immediate traffic. You should also ensure that the website is both mobile-friendly and practical before launching.
4. Decide For The Brand Identity
Upon reaching this step, you already have an up and running website. This time, you should focus on making it incredible.
For any large-scale Content Management System or CMS, you'll have to install a theme. These themes are structured on the typical CMS, although they're tailored to operate and look unique. This allows themes to be structured for various businesses: local businesses, entrepreneurs, artists, podcasters, etc. Although you cannot include all your desired features at first, it helps you delve into the humongous themes out there. Thus, you'll learn which attributes are high on the list of priorities.
5. Creating Your Content And Grasping SEO
You need to be direct, brief, and smart with your content. Also, maximize the use of videos in your content as they can speak a million words. Also, add images as they're excellent to incorporate in your blogs or content.
The use of images and multimedia videos will make an excellent method of conversion with your market. However, if you're planning to utilize content you didn't establish, you have to ensure that you obtain the rights to use it.
6. Data Analytics & Website Optimizations
In order to create a seamless user experience & increase conversions of your website, you'll need to track as much data as possible & test changes. The only way to do that is with evaluative web metrics that allow you to make informed decisions on what to test. Without proper data tracking, you'll be making gut decisions which ultimately always leads to wasted time & energy. If you want to create a truly profitable business or brand that generates consistent growth, then you need to be tracking as much data on your website as possible. Without it, you'll be flying blind.
Conclusion
Building a business requires you to be well-equipped with knowledge and tools. It's not enough you have your marketing strategies intact; it's also important to create an effective way to make your business known to a large target audience. By launching a website, you can potentially improve your business.
Utilize the effective ways on how to launch an excellent website for the business. Whether you're a beginner, these steps are quite simple and very doable. Furthermore, you should know the essential elements of an effective website. These are necessary if you want to attract more traffic.
Enjoy This Article? You May Also Like: