Are you struggling with increasing conversion rates of your Facebook Ads? We're going to take a dive into seven great strategies that you can use to increase conversions on Facebook ads. But before then, we'll talk about how to create Facebook ads.
Whether you want to improve customer targeting, optimize for mobile, or even nail your re-targeting, this article will help you.
For starters, it's worth noting that Facebook is one of the best platforms to find qualified leads. Many thanks to the in-depth targeting features and over 2.38 billion active monthly users.
Though, just like it's with a typical marketing campaign, the success of your Facebook ads solely depends on whether you have a winning strategy or not.
If you don't have excellent and appropriate strategies, your potential leads will pass right on by and those advertising dollars of yours will go right down the drain.
On Facebook, one of the essential metrics that social marketers track on Facebook is conversion rates. Usually, conversion refers to that point at which a user convert from being an online visitor to a buyer.
For many social media marketers, conversions are a very top priority. An excellent conversion rate is one of the best determinants of success. It's also key to delivering a healthy Return On Investment.
Conversions aren't just about driving sales, they really are centered on driving actions. Perhaps, the objective of a campaign is for shoppers to add products to a wishlist or to increase newsletter subscriptions. These events can be considered as conversion events.
Facebook ranks as one of the best social media platforms for driving conversion. This makes creating Facebook ads all the more relevant.
That said, let's dive deep.
HOW TO RUN FACEBOOK ADS?
Rather than jumping right in and asking for sales, you can establish your value and authority with potential customers by offering them something valuable for free.
This approach will allow your target audience to know you while you collect their email addresses for marketing.
One of the best ways to go about this is to create an advertisement that directs your audience to your landing page and also optimize the ads for website conversion.
Don't get what we're trying to say?
Don't worry; we'll take you through the process.
Now, let's take a deep dive into steps on how to create a Facebook ad.

FIRST STEP: DECIDE YOUR MARKETING OBJECTIVES
Have you ever watched a soccer or hockey game when neither of the team is scoring? The teams feel desperate, and the audience just doesn't care.
In a way, your Facebook ads campaigns are more like that if you don't have a goal for creating it.
That's why Facebook makes you select a marketing objective even before you can do any other thing in the Facebook Ads Manager.
You can choose from the following objectives:

Awareness:
By selecting the Awareness objective, you can either create reach ads or brand awareness ads.
This is the ads that you need to attract potential customers and start generating leads. It's commonly known as the funnel (TOFU) marketing.

Consideration:
By selecting the Consideration objective, you're trying to drive engagement. Facebook allows you to do this in the following ways:
App, site or Messenger traffic
App Store and Google Play store installs
Engagement through your page, comments, likes, posts, and shares
Video views
Messages
Lead generation
It's at this stage that you'll engage and educate your target audience about your brand and products. The consideration stage is also known as the middle of the funnel (MOFU) marketing.
Conversion:
By selecting the Conversion objective, you're trying to persuade people to take a specific action. Facebook allows you to choose a goal of store visits, catalog sales, and conversions.
At this stage, you're just interested in getting your target audience to purchase something from you. It's also referred to as the bottom of the funnel (BOFU) marketing.
Each stage of marketing is significant, and you'll need them at a point. But then, you can't just throw an awareness ad to a target customer who is trying to choose between you and your competitor.
Your ad content has to match the marketing stage. And all of that has to match the essential piece of any marketing campaign: your target audience.
SECOND STEP: CREATE A CUSTOM AUDIENCE
Once you've figured out your objectives, it's now time to choose those you want to target. Indeed, you could push out your ads in front of many people. Facebook ad audience can be very massive.
Meaning, you can potentially reach out to 210 million people. Don't be carried away by the vast number. If these people are not your appropriate audience, your ads won't convert. For you to correctly target your ads, then you need to create a custom but specific target audience.
That's where customer audience comes in handy.
In the process of creating a new audience, you'll notice that the default audience is everyone in the US within a particular age range. That's what gives you the potential to reach out to 210 million people.
You can begin to enter the demographic information about your audience. The next relevant section is detailed targeting: this is where you need to hone in your ideal customers using behaviors and interests.
For example, if your ideal customers are fans of an Influencer, you can target those who like the Influencer's Facebook page.

Here's how to do it.
Just type in the influencer's Facebook page in the interest field and select the correct result.
Additionally, you can include general interests by getting suggestions based on the interests that you've already included or by clicking on the browse button.
Though, it's more precise to target specific fan pages. That way, you'll get better results. After defining your audience, you can click on the save this audience button that's located at the bottom of the audience section.
Afterward, a dialog box will pop up asking you to give your audience a name. Select an easy name and click save.
THIRD STEP: CONTINUE SETTING UP YOUR FACEBOOK AD
After you've saved your custom audience, you'll need to select where your ads will be shown. You can do this right from the placements section.
Next, set your budget, schedule, and then click continue.

FOURTH STEP: DESIGN YOUR FACEBOOK AD.
Now, it's time to be creative and fun. Time to use your story to draw visitors.
You can design your Facebook ads using one out of the eight different formats offered by Facebook.
Next, you can either upload the image that you want to use or make use of free stock photos.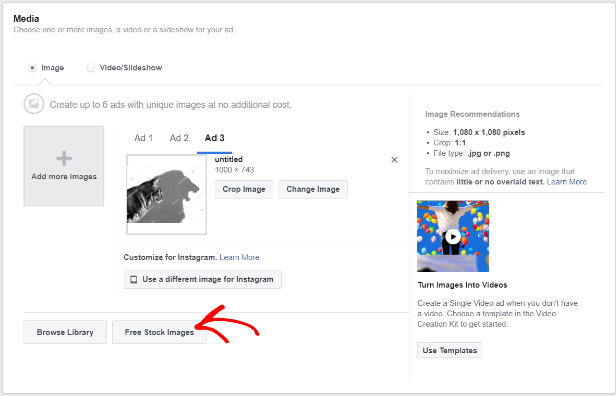 Finally, add the headlines of your ads, the website URL, and then select the call to action.
Once you love the preview of your ad, you can click on the confirm button to complete the entire process.
Afterward, your Facebook ads will be sent for reviews, and that's all.
Facebook will notify you once the ads are approved and live.
STRATEGIES TO INCREASE CONVERSIONS ON FACEBOOK ADS
FIRST STRATEGY: LOOK FOR YOUR TARGET AUDIENCE
Many people are on Facebook to connect and socialize with others. Only a handful of people visit the platform anytime they want to purchase something.
This is why you need to showcase your product to people who are interested in making purchases.
If you decide to target an audience who isn't interested in making a purchase, you might not get your desired outcome. This will make it very challenging for you to either drive conversions or increase sales.
Well, it's at this point that Facebook ads targeting comes in handy. If you know your niche audiences, you can inform Facebook about them.
You can choose to target your audience based on interests, demographics, and locations.
For instance, if you sell women's apparel, then you can exclude men from your target audience. You can as well target women who are living in a specific region.
If your products belong to a specific niche, then you can target your audience using the interests option.
SECOND STRATEGY: CREATE ADVOCATES FOR YOUR BRAND
Brand advocates are those who are likely to talk positively about your brand. If you offer good products and/or services, then your current customers can become your brand advocates. They'll say good things about your brands in their social circles.
One way to create more brand awareness is to leverage testimonials of your pleased customers and use them to increase conversion rates.
This is very simple.
You can post their endorsements on your Facebook page and run ads on the testimonials. Once the testimonials are promoted, it becomes very easy for people to believe in your brand.
Another way to create brand advocates is by leveraging influencers because of their large fan-base on Instagram. You can partner with social media influencers in your niche and ask them to give an honest review of your products on their page.
Once the influencer's followers see them post honest reviews about their experience with your products, their followers might be persuaded to make purchases as well.
You can use Facebook ads to promote such posts and even put them in front of more people.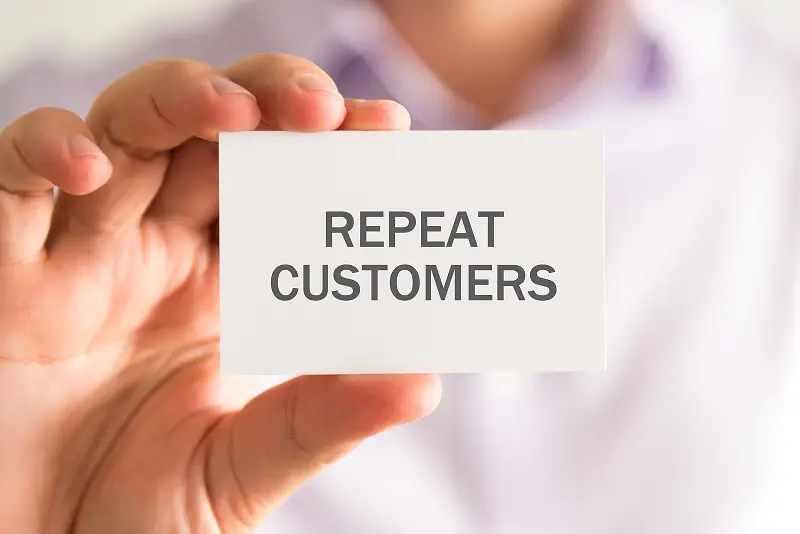 THIRD STRATEGY: PERSUADING YOUR PRESENT CUSTOMERS TO BUY MORE PRODUCTS FROM YOU.
This is another way to increase conversion on your Facebook ads. Yes, you can consider selling additional products to your current customers.
One way to do this is by distinctively segmenting your audiences. For instance, if a customer has purchased products A and B from you but hasn't bought product Z, then you can target them for Z.
That way, your chances of conversions are bigger.
The reason is simple.
Your present customers already trust you and have an opinion about your brand. So, you can go all the way to advertise to them and also expect to get more sales. When you upsell to your existing customers, you're likely to get a good ROI from your advertising expenses.
If your brand is established and you have a reliable customer base, then you should try this!
Though, if you're building a business from scratch, you might not reap the benefits from this form of ads because you don't have the foundation needed to create large retarget audiences.
FOURTH STRATEGY: DECREASE THE NUMBER OF ABANDONED CARTS.
A statistics from Smart Insight revealed that out of every 100 customers, a purchase is made by only about 3 to 4 customers. Though, about 15 customers add the products to the cart.
The diagram below depicts a decent conversion rate.
If you really want to increase your conversion rate, then you need to drastically reduce the number of people who desert your products cart.
Many people add products to carts, but they don't make any purchase. You might need to persuade such persons to make a purchase.
Well, you can easily convert them using Facebook ads. Such ads are essential and efficient at reducing the number of abandoned carts.
In your Facebook ads, you can ask your customers whether they've forgotten to complete their purchases or perhaps even go as far as including an image of the products they've left in their carts to make them more aware.
While doing this, don't forget to add links in your Facebook ads that encourage your audience to purchase your products.
In a bid to lure people who haven't interacted with your brands for a while, you can customize your Facebook ads and offer huge discounts.
FIFTH STRATEGY: YOU CAN BUILD LOOKALIKE AUDIENCES.
Are you aware that you can use your customers' list on Facebook to increase sales?
Well, yes, you can.
Facebook allows you to easily create a list of lookalike audiences: people who look like your customers.
Those with a long customer list can easily create a massive lookalike audience. The rule of thumb that works here is: "the more details you have of your customers, the more accurate you'll be able to create your lookalike audience."
If you really want to get a good lookalike audience, then ensure that your customer list is perfect. Try to include your repeat customers and brand advocates on the list, because they'll help to make a list more useful.
If your content work with your existing customers, there are chances that it'll also work with the lookalike audience too.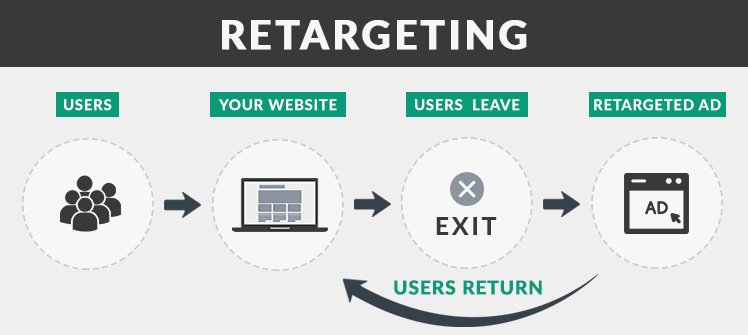 SIXTH STRATEGY: RETARGETING
This is one strategy that you must take seriously if you want to increase conversation on Facebook ads. It's expected that some people might not be persuaded to buy from you the moment they see your product.
But then, you can reach out to such persons by creating a custom audience on Facebook and then creating an ad to target these people.
You can mainly target those people who view your product but didn't make any purchase. You can even entice them by offering them some discount.

SEVENTH STRATEGY: REUSING OLD CONTENT
Another great way to increase conversion on Facebook is by restructuring and reusing your existing content that received a large amount of engagement.
Well, posting such content comes with a lot of benefits.
For instance, by creating a Facebook ad using your old content, you can easily target a new audience. That's not all, a post that performed well in the past is likely to do even better as an ad.
Whenever you reuse your content, you're opening more opportunities to increase your conversions on Facebook ads.
CONCLUSION
Just a recap.
In this piece, we talked about how to run Facebook ads and strategies to increase conversion on Facebook ads.
If you want to increase conversion on Facebook ads, then you need to apply all the strategies we talked about
By consistently sticking to the strategy, you'll create a Facebook ad that's optimized for conversions.
That's all for now.
What are your thoughts? Which of the seven strategies of conversion are you using? What other strategies do you think we can use to increase conversion on Facebook ads? Feel free to share your opinions in the comments section below.