Financial advisor websites have to compete in very high-traffic marketing space. It can be hard to get noticed when there is so much competition out there. If you have a financial advisor site, you probably already know just how tough it can be to find your footing when there are so many other websites to compete with.
Here are what you need to have on your financial advisor site to compete with your competition and get your website to stand out from the crowd!
Things You Must Have on Your Financial Advisor Site to Compete With Your Competition
The first thing that you always have to remember is that there are a lot of "experts" out there who do not offer real and tangible data to people looking for information online. These sites are just leveraging SEO and other tools to ensure that they come to the top of the heap when people search for financial advisors.
To fight back, you need to play the same game but do it better and offer more value to your potential customers.
1. Photos and Videos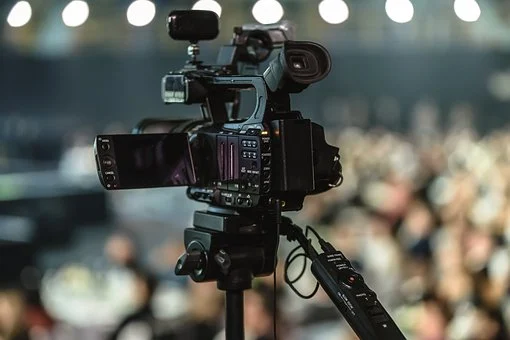 Image Credit: Pixabay
People are so used to interfacing with websites to locate business partners and potential service providers these days that you are cheating yourself if you don't offer video content or photos of yourself. Videos confer added value to your customers because they convey information quickly and authoritatively, and photos make for transparency.
No one wants to trust their finances to a person who is just a voice-over-the-phone or any anonymous entry on a website in some search results. You will need to build trust by showing that you are interested in real relationships with your clients and in educating them about their finances.
2.       Seamless Navigation is a Must
A functional and easy-to-use website is a requirement. Nothing sends customers elsewhere with their investing needs faster than a shoddy website that does not work well. You need to constantly verify that your website is user-friendly and up to date, or your customers will go elsewhere.
This is true of all of your added content like blogs and videos as well. No one likes to watch part of a ten-minute video only to be unable to complete it due to a technological issue that could have been avoided. If you are not good at this kind of thing, make sure that you hire the right people to help you keep your website up to date and easy to use.
3.       Added Value Links and Connections
Image Credit: Pixabay
Financial success and financial planning are complicated topics. It is naive to think that your potential clients will come to you with the knowledge that you need to have easy and fruitful discussions with them about their future plans and investments.
You are cheating yourself and your clients out of better and more meaningful conversations by refusing to take the time to link out to informational articles or explanations of terms and concepts as needed. Unless you really enjoy having to explain all the basics of investing and financial planning to each client that you talk to, you should use your blogs and informational pages to teach your clients about the basics through handy links to informative content.
4.       Podcasts or Tutorials
Some financial advisors seem to think that they only have to make a few basic statements about the right thing to do with your money, and people will flock to them. This is not the case, and you need to offer up a link to your high-quality podcast or to video tutorials that can help people to learn the basics of financial planning.
You cannot possibly take the time to teach your customers all the information that they really should know about investing and planning for retirement. Still, you can certainly increase their trust by giving them the tools to do so themselves. Podcasts are also even more engaging than videos, and you can introduce yourself to your client easily and effectively through the podcast medium.
5.       Contact Information
Image Credit: Pixabay
You would be shocked at how many websites for all kinds of businesses do not have clear contact information available in plain sight. This is really the number one thing that you should be worried about when you are building a website. Ensure that your contact information is visible at the bottom of each page and have a link in the top header that gives this information.
As an added note, offer up phone, email, and skype, or other online calling options for people to use to reach you. People are not coming by your physical location very often these days, so you need to be available readily to your customers if they reach out to you online or from their phone.
6.       Consider an App
It can be perfect business sense to invest in an app that is just for your business needs. This can help you serve customers readily, and it makes a one-stop-shop for your customers to find out information about you and get in touch with you.
If you are not in a position to make an app, at least make sure that your website is optimized for mobile use so that people can use it easily, even when they are not in front of their computer.
Standing Out Against Your Competition is About Added Value
Image Credit: Pixabay
CONCLUSION
Providing added value and a user-friendly website is all that you need to do to rise above the clamor of hacks who are just good at making a compelling website. Your customers will be able to tell you that you know your stuff, but you need to provide them with the chance to get to know you first.
Being clear about your value and your worth as an expert is a great jumping-off point to engage with the right customers who will build lasting relationships with you.
Enjoy This Article? You May Also Like: