With cyber threats becoming prominent daily, organizations have become prone to breaches. It has become necessary for organizations like businesses, government agencies, health care facilities, and banks holding sensitive information of the general public to get protection against these breaches. These organizations and many others have taken their businesses online; therefore, the need to employ cybersecurity experts to prevent unauthorized access to computer systems and networks. If you see yourself in this field, you need to consider acquiring some skills and getting a degree in cybersecurity. This article will help you see the benefits of a cybersecurity degree.
High Demand For Cybersecurity Experts
Advancement in technology is not close to stopping. As a new day breaks, many innovations are released in the world of technology. Cybercriminals develop their skills daily, warranting the need to employ qualified cybersecurity professionals to prevent cyber attacks and breaches. Employers are in search of qualified candidates to help them secure their organizations' information. The good news is that there is a short supply of qualified cybersecurity professionals that tick all boxes of the required skills and certifications.
As reported by the Bureau of Labor Statistics, the growth rate of information security experts' employment is projected to be 33% by 2030. If you acquire advanced cybersecurity degrees, it removes most competition you may have and makes you more qualified for many available positions. The cybersecurity job market is practically on fire. With the limited people available to fill many positions, employers are doing all they can to keep their experts on board. This fact guarantees their job security.
Hands-on And Practical Learning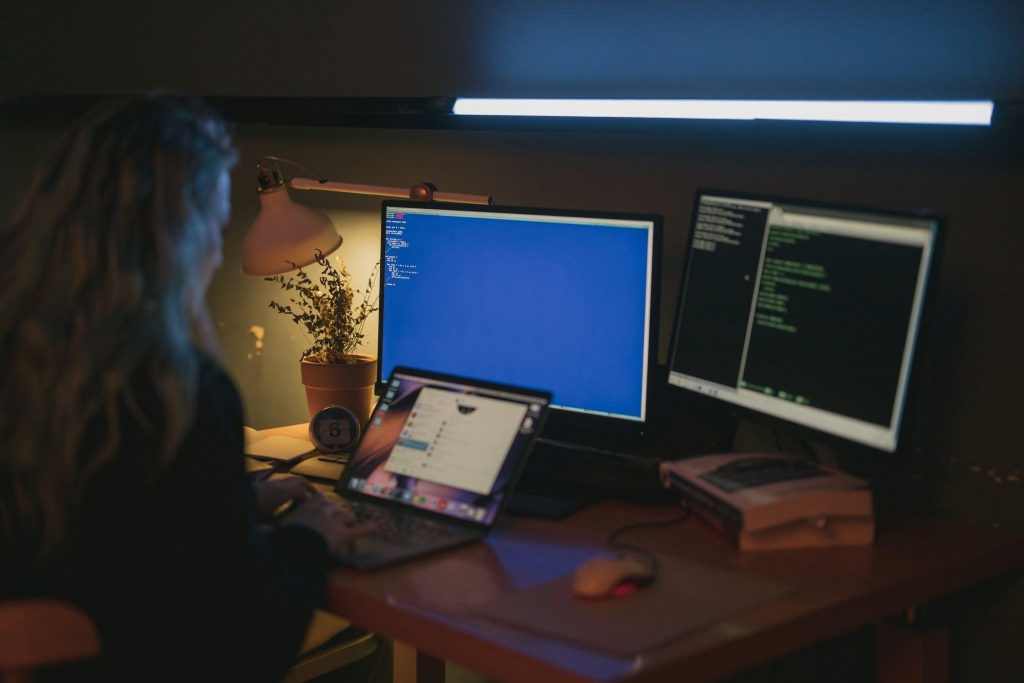 Image credit: pexels
Taking into account the dangers of cyber-attacks and breaches. When you take a cybersecurity degree, you will be taught in many practical and engaging ways. The theoretical aspect is also exciting and having a range of abilities to detect and analyze ongoing attacks is a significant piece of expertise.
You get to work by yourself, and on another occasion in a team. To remain relevant in this field, you need to brush up on your skill consistently, and taking a cybersecurity degree can help you achieve it.
Furthermore, when you pursue an advanced degree in cybersecurity, you have the chance to acquire leadership and managerial skills. This training may not be given to you in an undergraduate program, but if you want to land a leadership position in cybersecurity, consider a master's degree.
High Paying Career
Most cybersecurity jobs attract handsome salaries. Even as an entry-level worker, your salary is most likely to be above average. More experience and certifications can offer you a higher salary. It shows that the more you make yourself valuable to your employer, the higher your earnings will be.
However, certifications and experience are not the only determinants of your earnings. Your paycheck may also pivot around the type of job you take, as some pay better than others.
If you have the right skills and degree, inevitably, your earnings as a cybersecurity expert will not be average since a breach can cost an organization millions of money. As a result, companies are willing to prevent all cyber attacks at any cost.
Wide Range Of Career Options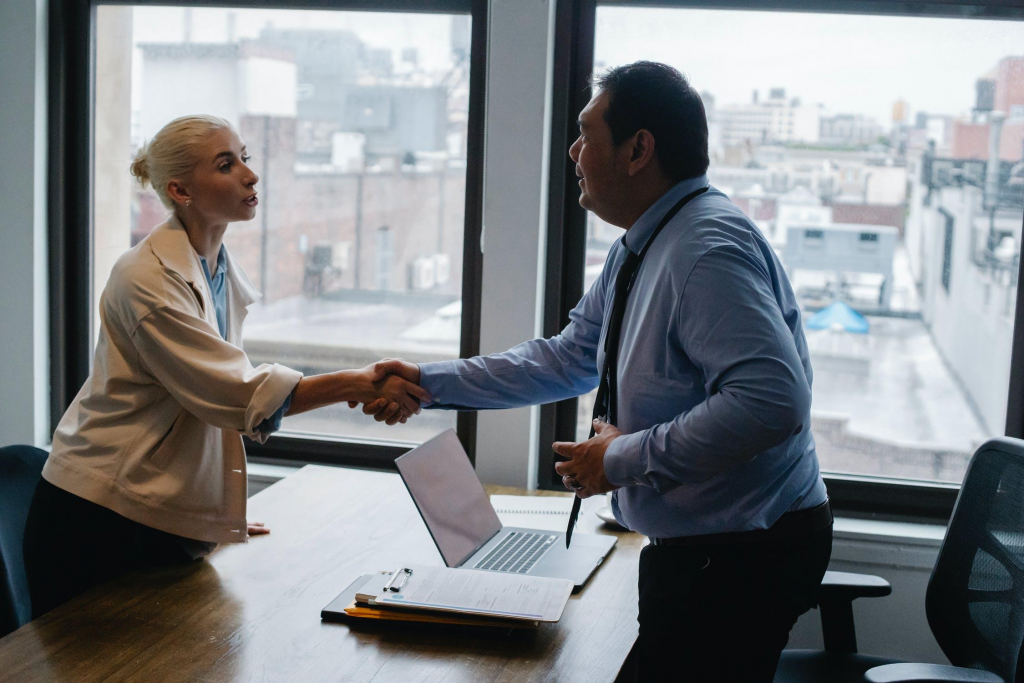 Image credit: Pexels
Virtually all aspects of our lives have become connected to the internet. Education, healthcare, banking, shopping, and communication are some things we can now do online. With computerization becoming part of every job, it is logical to conclude that cybersecurity is expanding. We complete several tasks online through many networks, and the need to hire experts to protect our data is increasing. Hence, it means every field currently needs protection from cyber threats, and it is safe to say cybersecurity is increasing.
Since cybersecurity experts are now relevant in all fields, it opens the door for various cybersecurity career options. A degree in cybersecurity will land you an excellent job in the career option of your choosing.
You Can Get A Degree Online
Can there be a sweeter thing? No, there can't. If you are working at a job at the moment and cybersecurity is a field of your interest, then you don't have to worry about how you can maintain your job and get a cybersecurity degree. Flexibility is an excellent tool among the grown ones. The game-changer for many cybersecurity experts is the option to get a degree online as they maintain a balance combining family obligations, work, and school.
Today it is possible to run online programs exclusively with many universities or apply for hybrid programs. This way, you can access lecturers and other students from anywhere in the world at your convenient time. In addition, you can view digital content online instead of buying costly textbooks.
Getting A Cybersecurity Degree Can Be Exciting
The constant need to be up to date in cybersecurity with the sole aim of outsmarting hackers every day makes getting a degree in this field exciting work. There is no room for laziness, and it is always exciting since there is a new challenge for each day. You will learn numerous creative techniques you can attack the network, which is your job to protect.  It aims to discover many vulnerable paths that hackers can exploit in your network.
Every day, many new bug bounty programs are created to learn how hackers can attack any network. Once a weak spot is detected,  everything is done to find a means of fixing the vulnerability and preventing the destructive efforts of these hackers. Also, virtual mouse traps are used to lure hackers who take the bait, and as a result, information about their intentions, strategies, locations, and identities are revealed.
Now Is The Time For You To Get A Degree In Cybersecurity
Since the advancement of technology is going nowhere, so are the potential threats to organizations' information. It means that corporations in all industries must strengthen the protection of their networks against unavoidable potential breaches from hackers.
Furthermore, it shows the need for services of cybersecurity professionals will continue to grow. Get a cybersecurity degree today and enjoy a fulfilling career ahead.
Enjoy This Article? You May Also Like: