It's certainly fair to complain about the extent to which Google keeps marketing companies and brands on their toes when it comes to SEO algorithms, but one thing remains largely consistent with every update. Keywords will always be one of the most important factors in ensuring your business is found online. Grab a cup of coffee as we show you ways to improve your keyword strategy in 2022.
The right keyword strategy ensures that your content gets indexed for the searches that matter most to your audience so that your pages can surface in the Google search results where you belong.
Unfortunately, many people simply don't know where to start when looking for and leveraging the right keywords. Today, we're going to look at just some of the simple tips you can use to improve the quality of your keyword research and enhance your inbound marketing efforts at the same time.
     1. Research Your Competitors and Customers
Customer and competitor research is an important part of successful keyword research, but it's a process commonly overlooked by many companies. Knowing your audience will help you to understand how they talk about and search for topics related to your brand.
A good set of user personas for your ideal customers can help you to figure out whether your target audience is likely to use specific industry jargon or common terms. You can also use your personas to decide whether you should be prioritizing conversational keywords, which is often the case, as your clients are likely to use voice-based search, whether you know it or not.
Competitor analysis can also help to improve your keyword strategy, by letting you see what kind of terms other companies in your industry are already ranking for.
You can use competitor analysis to find keywords you might be missing in your strategy, or even to find gaps other brands have failed to cover, giving you a new opportunity to stand out online.
     2. Use Keyword Data to Assess Fit
Technology can make a huge difference to your ability to come up with relevant keywords. Tech can also influence topic clusters for your marketing campaigns. A keyword research tool works in a number of different ways, helping you to discover terms you may not have thought of by yourself, and analyze the potential of those terms for your content optimization efforts and ad campaigns.
Usually, all you need to get started is a basic term. You can simply enter this term into a search bar within your keyword tool. For instance, if you're a SaaS company selling accounting software, you could enter terms like "accounting" or "bookkeeping" to see what relevant terms come up.
The suggestions you get will help you to come up with new avenues to explore with your marketing content. Rather than just guessing at which terms might get the most attention, keyword research tools also allow you to assess the quality of each keyword based on factors including:
Competitiveness
Search volume
Buyer intent
Share of voice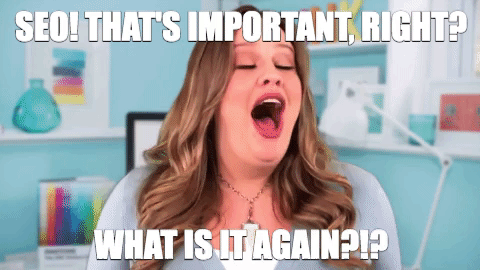 3. Think of Keywords as Belonging to Clusters
As the search engine algorithms continue to update with a stronger "understanding" of what the content on published pages actually means, the days of web pages optimized for a single word have disappeared. Instead, you need to be thinking about "topic clusters" first.
Topic clusters are a powerful tool in the search engine marketing world. For instance, rather than just listing words like "bookkeeping" and "accounting" to rank for, you create clusters of connected keywords for your content strategy. That way, you're sending signals to Google that your website is an authority in your niche.
For instance, one cluster might be "bookkeeping software," which includes references to analytics tools, reporting services, and cash flow forecasting. A focus on topic clusters makes it easier to group more relevant keywords. It also helps to create multiple meaningful pages of content for your website.
With topic clusters, you're also more likely to avoid issues like keyword cannibalization.
     4. Make Sure You're Using Long-Tail Keywords
Keywords usually fall into one of two major categories: head terms, or long-tail keywords. Head keywords give you a broad topic category to start within your keyword research, like "Facebook," while long-tail keywords are more specific, like "How to get verified on Facebook."
Broader keywords will give you access to a wider potential audience. However, they're rarely as effective as long-tail terms for delivering valuable results. Shorter keywords are much harder to rank for and require a lot more investment from a content team.
With head terms, there's also a risk. You'll end up attracting customers who are looking for something that isn't relevant to what you offer or sell. For instance, someone looking for "Facebook" could just as easily be looking for Facebook marketing tips or Facebook news.
Long-tail keywords will allow you to focus your content strategy on the kind of searchers you want to attract, and they're also easier to rank for due to lower competition levels. For ideas on long-tail keywords, consider speaking to your sales and marketing team. Yes, speak to them about the questions customers usually ask about your product, service, or industry.
Remember to Learn and Optimize
Alongside the four tips above, remember the key to a good keyword strategy for any business, is constant optimization and improvement.
The more you use your keywords in your content strategy, the more you'll be able to collect information about how they've delivered conversions and clicks for your website.
Using the information you gather over time, you should be able to develop a deeper understanding of how your customers search for your company, and how you can update your keyword plan accordingly. Good luck to you as you deploy the tips to improve your keyword strategy in 2022 which we have highlighted.
Enjoy this Article? You May Also Like: