Whether you're selling services, products, or information, getting the word out and increasing your business' visibility has become increasingly hard and without the right search engine marketing strategy to fuel your business growth, making a profit and staying afloat can be virtually impossible. 
A powerful search engine marketing strategy is comprised of several elements, in this article, we'll outline the 4 main pillars that can help you effectively get your message to the right audience, boost your visibility, and increase your sales. 
1- Content 
Content is key when it comes to SEO, in fact, your website is merely a wrapping for your content. Digital marketing specialists that run rankfire.agency explains that a powerful SEO strategy is one that has the best and most relevant content that's based on thorough keyword research. Good content should be perfectly written, free of errors, unique, and informative.
Through your content, your audience can get to know what you do, where you do it, who you've done it for, and why they should care. This is where keywords are most important. Search engines can tell when your content is written about a specific keyword so you need to make sure that the keywords that represent the core message behind your content fit in organically within your text. 
In addition to integrating your keywords within the content itself, you should also include them in the title, the meta description and even in authoritative URLs which link to a relevant directory that also includes the same keywords. 
As for the content's length, it greatly depends on your domain's authority. If your website has high authority, you can get away with short content but it's generally recommended to write lengthy content (2,000 words or more) as long as it adds value and is not redundant. When you combine high domain authority with valuable and lengthy content, your ranking can skyrocket. 
Not only does the longer content enables you to deliver more value, but it's also more likely to be organically shared and get referenced in other posts which increases its importance over time. If you're looking for writers, it's always a good idea to turn to professional writers like those at Trust My Paper in order to get relevant content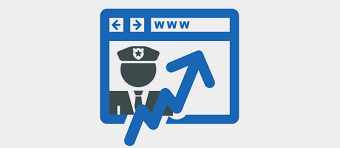 2- Domain Authority 
Not only is a domain's authority crucial for developing organic rankings, but it's also a key factor that determines the website's importance. Authority is all about the link profile of the site; it depends on the number and, more importantly, the quality and relevance of those links. In order for a link to have authority, it needs to be organic and it has to come from trusted and reliable sources preferably with different IPs around the world. 
Establishing domain authority is one of the hardest parts in any SEO strategy but if it's based on a positive link-building philosophy, you'll already be one step closer to a strong marketing strategy. A good pillar to build your philosophy on is by only linking what should be linked, and remember, more isn't always better. 
Your audience only wants natural links from reliable sources that enrich the website or page by providing further context to support the existing content. This kind of natural and relevant linking should be the backbone of your authority establishing efforts. Unfortunately, authority doesn't happen overnight, it's built up over time but as long as you focus on the quality of your inbound links rather than their quantity, you'll get there.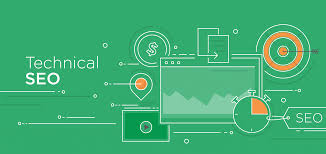 3- Technical SEO 
Technical SEO may seem overwhelming but it's actually pretty simple. The technical side of SEO is responsible for ensuring that search engines can read your content and explore your website. The good news is that much of what's regarded as technical SEO is actually part of your website's design and development, so what exactly is technical SEO? 
Your website's readability is greatly affected by the writing style you use. Even if you're writing personal content, make sure you're writing at a high level that's both superlative and easy to understand. This means that you need to have a diverse vocabulary and competitive keywords. 
In addition to assessing how easily a search engine can read and explore your site and how fast your pages load, technical SEO is mainly concerned with how adaptable your site is for mobile users. Mobile phones are most likely a crucial part of your audience's web browsing experience which means that your SEO efforts will go to waste if your website isn't mobile-friendly, You need to ensure that your domain responds properly and quickly both on desktop and mobile. 
The content management tool you use can effectively monitor your site's readability and highlight and possible technical problems. See how simple technical SEO is? 
4- Website Optimization 
To provide the best user experience, your website should be optimized both as a whole and at an individual page level. Assuming that you have a well-structured site where your content is properly prioritized, providing a great user experience should be relatively straightforward. 
When optimizing your website, carefully consider your customers' needs and understand their language then speak that language through your chosen keywords, content, URLs, titles, and meta descriptions. To maximize your visits and clicks, use strong and motivating calls to action to make it easy for users to know what to do next and make sure that your website is easy and fun to navigate using clear and relevant titles as well as captivating visuals and layout. 
Little details can make a big difference when it comes to user experience. Start by limiting the ads in places where they'll get cut off before when scrolling, i.e: the website's fold and allow the users to efficiently navigate your site by providing them with the option to easily move through and jump around to important sections and topics. 
Yes, SEO can be overwhelming but it can also be an extremely powerful tool if you learn to leverage it the right way. Employing the previously mentioned search engine marketing strategies to your specially tailored business plans can help you dominate the biggest search engines and appear in any relevant online search. A scalable strategy that's built on those pillars will allow your business and reputation to grow with each passing day.