Why does your business need social media marketing?
Social media marketing helps you achieve many goals:
entice visitors to your website
Increase the number of sales;
increasing brand awareness.
сreating a brand image
improving the quality of communication and interaction with target audiences.
You can certainly do without this digital marketing channel and you absolutely do not need to be present on all platforms. But if a youtube content plan can help you reach your goals more effectively, there's no point ignoring it.
Table of Contents
Tips to help you do effective online social media marketing.
1. Start with a plan.
Before you start creating social media marketing campaigns, ask yourself:
What do you want to accomplish with SMM?
What are your goals?
Who is your target audience?
Where does your target audience "live" and how will they behave on social media?
What message do you want to convey to your audience through SMM?
2. Do your research.
Research your target audience and create a portrait of your customer. Determine who you want to create content for and what those people's characteristics are. This will help you focus specifically on their interests and needs when creating and publishing posts.
Think about the people you want to reach and why. How would you classify them as a group?
This knowledge will help you determine the type of content that will appeal specifically to your subscribers and potential customers.
3. Research your competitors.
Subscribe to your main competitors' pages and study their behavior and content promotion strategies on social media. How often do they post content? At what times? What platforms or online communities do they use to do so? What opinion leaders do they involve in their social media promotion? If your competitors are using any channel or marketing tool on their social media that is producing visible positive results, analyze it.
4. Make a content plan for social media.
Don't start randomly posting random content on your pages trying to promote your products or services. Make a well-thought-out plan 1-2 weeks in advance, which will serve as a schedule and give a clear understanding of what, when, and where to publish.
Create engaging and one-of-a-kind social media content. As with other areas of online marketing, content is the backbone of social media marketing. You should regularly post really valuable information that will be interesting and useful to your customers.
5. Maintain your brand image at all times.
Using social media in marketing allows your business to project your brand image on different social platforms. Each platform has its own unique medium, format, and tone of voice. However, remember that your brand's character (whether it's friendly, fun, or strict and trustworthy) should remain consistent across all social media platforms where your brand is present.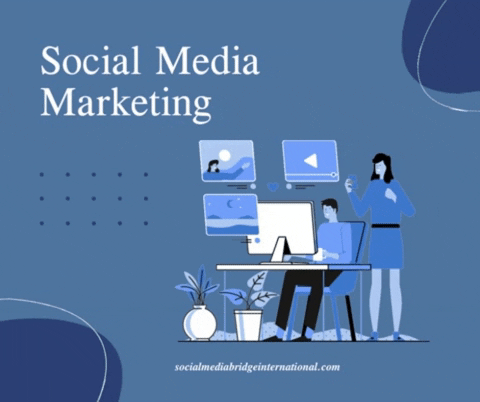 6. Use social media to promote your content.
SMM is the perfect channel to promote the best content from your website or blog. Once you build a loyal audience on social media, you can be sure that readers will find your freshly published content immediately. Content marketing and SMM complement each other wonderfully in terms of effectiveness. This method allows you to increase your reach to your target audience while also making the most of a single piece of content.
7. Share links to other people's content
If you're confident that a third-party source offers useful and valuable information for your readers that they're sure to like, link to it without hesitation. In fact, linking to outside sources increases credibility and trustworthiness. Plus, you can also get links to your profile or website.
8. Always measure effectiveness.
Use Google Analytics, it is a great tool for SMM to help you identify and evaluate your most successful marketing techniques as well as identify losing strategies. Include tags and UTM tags in the links you share on social media to track the effectiveness of your SMM campaigns.
Therefore, you can monitor regularly and quickly see what's working and what's not, identify trends, tendencies, and opportunities for growth. And be sure to monitor the effectiveness of each social platform separately.
9. Separate sources
Here are the 9 most important metrics to track the effectiveness of your SMM:
Engagement: This includes clicks, comments, likes, reposts, and replies to your social media posts.
Coverage: The number of people who have seen any content related to your page or profile is your reach.
Subscribers: This is the number of people on your profile who see your content regularly in their news feeds.
Views.
The number of video views.
The number of visits to your profile.
Mentions.
Tags.
Reposts.
10. Experiment and put your ideas to the test
Lastly, analyze your metrics. identify the reasons for the failures. Find out what worked and what didn't. Then do more of the things that bring results and stop wasting time on things that have proven to fail. If your strategy is to drive traffic from social media to your site, then think about site optimization first before you change anything about social media. And in general, look larger at the big picture and experiment with new approaches.
Enjoy this Article? You May Also Like: