Hey there, have you ever wondered or thought about how brands are using Instagram reels successfully? Have you been looking for an article that discusses the brands using Instagram reels? If yes, then you're in the right place.
In this article, we'll talk about how brands are using Instagram Reels. After reading through, it's expected that you should get some successful ideas on how to leverage Instagram reels for brand growth and development.
If you're brand new to Instagram Reels and you have not checked out our Instagram Reels Beginner's Guide, kindly give it a look.
In case you don't know, Instagram reels are becoming more popular by the second, and many businesses are already leveraging it to build their audience and grow their following.
That said, let's quickly dive into discussing the brands using Instagram reels and how they're doing the magic: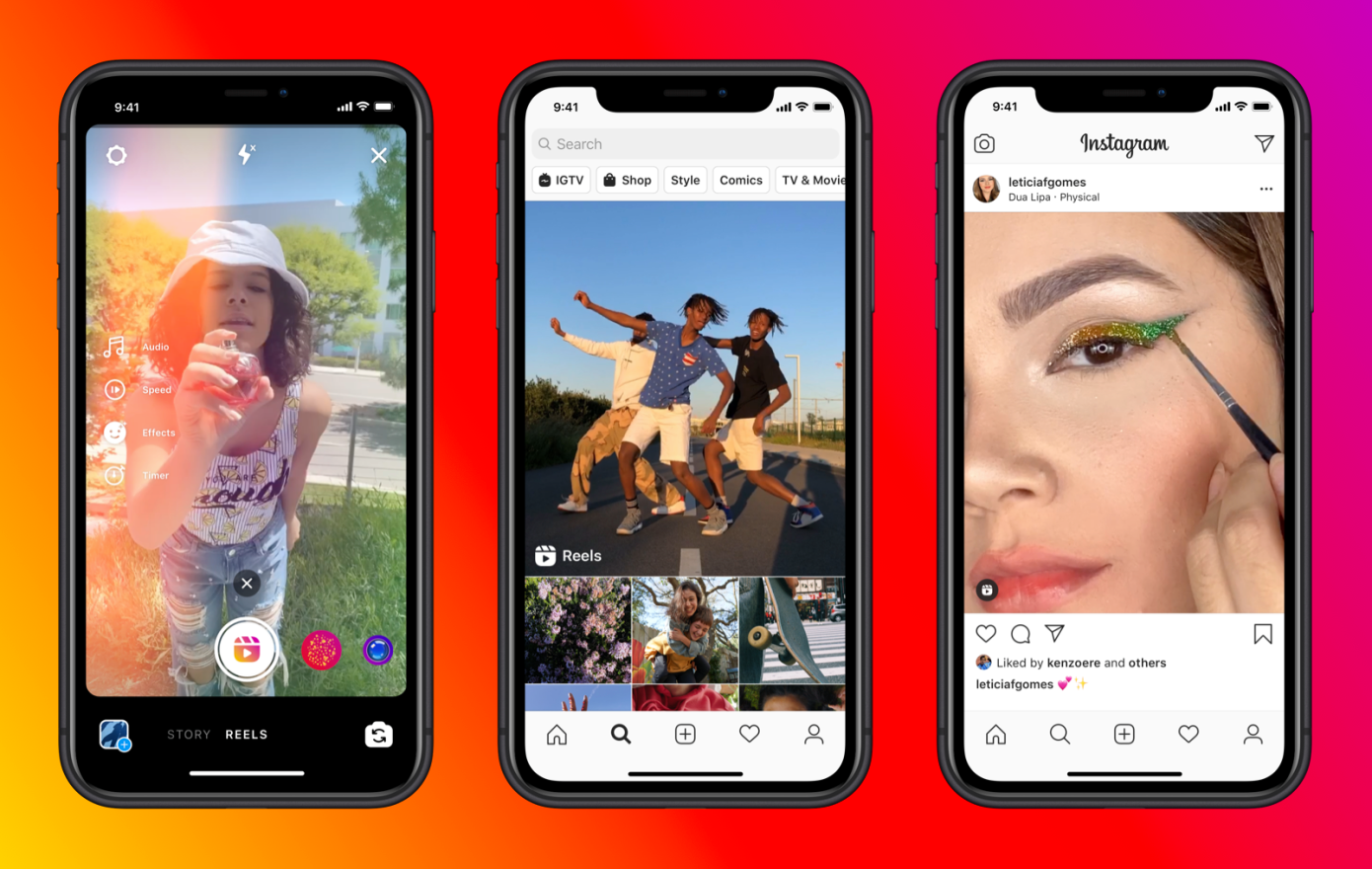 Brands Using Instagram Reels
1. Asos
Asos is a British online fashion brand that already has a massive following on TikTok and Instagram. To get the best out of Instagram reels, the brand reposted their best TikTok video on reels and gained over 4.4 million views a few days after.
If you already have some TikTok content, then you can reuse them in your Instagram Reels. Gladly, the video dimensions are already in a suitable format, and you can either add new audio or find a suitable audio clip in reels.
When you employ this strategy in Instagram reels, one out of two things can happen. Your content will be exposed to a new audience or people who've seen your clip-on TikTok might decide to look for it on Instagram.
2. Sephora
From the #CeleblookalikeChallenge to the #SavageChallenge, online challenges have taken social media by the storm. Sephora France is one of the brands using Instagram reels effectively.
For instance, their #sephorachallenge has over 26 million views on Instagram. It seems like Sephora has already mastered the Instagram Reels game. Their reels range from product demos, captivating makeup tutorials, and user-generated content.
They're also doing an amazing job of encouraging engagements and conversations in the comments section – with captions like "which color is your favorite?" and "tag a friend you'll love to go shopping with" Comment below!
View this post on Instagram
One of the great lessons to learn from Sephora is that brands can make a great wave on Instagram reels by organizing engaging challenges on the platform. It's a very great strategy that you can leverage to grow your audience and also boost engagements.
3. Oliver Wong
Like every other brand using Instagram reels, Oliver (content creator and travel photographer) has done an excellent join in leveraging Instagram reels for brand development.
View this post on Instagram
His most famous reels comprise of slow-motion and hyper-lapse tutorials, BTS footage, and photography tips. Oliver also captivates his audience by incorporating scroll-stopping texts in his videos. This strategy is very effective and powerful because you can use it to show your audience value they might have missed with their phone sound off.
4. Sixth June Paris
Sixth June Paris (a streetwear company) is one of the best Instagram reels that make the most out of their captions. Their reels comprise viral TikTok transitions and dances, but they use their captions to stand out from other brands.
One good thing that we like about Sixth June Paris is that they know their audience very well. They're also aware that their audience will love to know what the people in their video are wearing. In a bid to make things more interesting, they normally include a short product number (in each caption) that their followers can search on their website. This is a very systematic way of using direct CTAs without appearing too salesy.
5. FastandFood
FastandFood understands that food videos on Instagram are very addicting to watch and extremely satisfying – and they're taking advantage of it.
They use reels to post high-quality food videos and quick bites from restaurants all over Paris.
View this post on Instagram
This strategy is amazing because the videos serve as a great resource for their followers. Additionally, it's an excellent opportunity for featured restaurants to gain massive traction.
6. My Paris Portraits
One good thing you need to know is that succeeding on reels isn't a privilege reserved for mega-brands alone. Small businesses and micro-influencers alike have also begun to get positive outcomes from their reels.
For instance, My Paris Portraits is one of the small brands using Instagram reels effectively. They know exactly how to capitalize on wanderlust or travel-inspo locations trends using Instagram reels.
My Paris Potriats uses short and simple reels to tell a story – taking her audience with her as she enjoys and explores summer in Paris.
Janelle Sweeney (CEO of My Paris Potriats) stated that Instagram reels are the perfect addition to her Instagram strategy. She uses IGTV for video series', Instagram Stories for in-the-moment content, and Instagram Reels for fun and quick, bite-sized content.
7. Louis Vuitton
If you're looking for one of the best brands using Instagram reels, look no further than Louis Vuitton. The global fashion brand seems to understand how reels work, and their strategy is working perfectly for them.
The brand produces super-creative, stunning, and high-quality reel, and with an average of 5 million views, each of their reels has gone viral. In their latest set of reels, Louis Vuitton is seen showcasing the #LVCruise.
View this post on Instagram
Each of their reels is very similar and has the same caption – only that it comes with a different #LVCruise bag and model.
Just like the TikTok For You Page videos, reels appear on the Explore page. This means that even people who are not your followers can see and engage with your reels.
This is a powerful growth hack because your brand is put in front of an entirely new audience every time you post. So, as you get more views on each of your reels posts, you're more likely to also get more followers.
Conclusion
Regardless of your brand or business, there's a creative opportunity awaiting you on Instagram reels. Instagram reels are a useful tool that marketers and brands need to familiarize themselves with, play with, and adapt to.
Since most consumers prefer video content, there's a high chance that reels might become a huge marketing tool for business and can't be ignored.
It represents a great opportunity to improve transparency, authenticity, and communications. Hopefully, this article has helped you to discover how brands can use Instagram reels.
Now is the best time to jump on the bandwagon and start using Instagram reels to spread your message.
What are your thoughts about this article? Do you know other brands using Instagram reels? Have you created any reels video before, and what was the experience like? Please sound off your tips and thoughts in the comments be
Enjoy this Article? You May Also Like: