Getting your business discovered by your target market is quite challenging especially for small businesses primarily because of budget constraints. The good news is that there are several cost-effective business advertising strategies for small businesses and that's what this article will cover. These small business advertising ideas include digital marketing and traditional marketing.
Key takeaways
Holistic growth marketing involves traditional and online marketing strategies that are properly planned and executed. Effective small business advertising doesn't need to break the bank. Just remember these key points:
Put your customers at the center of your campaigns
Optimize social media, your website, and other online platforms
Find a way to integrate digital and traditional marketing forms
Digital advertising ideas
Most marketers consider online advertising a great equalizer. That's because small businesses are capable of competing with established brands as long as they have a sound digital marketing strategy and are willing to explore the various aspects of digital advertising. Here are some effective advertising ideas you can adopt.
1.    PPC and SEM
PPC and SEM are used by big brands and start-up companies to rack up visitors for their websites because they are easy to set up. Pay-Per-Click (PPC) marketing strategies are ideal for small businesses because businesses are only billed when a visitor clicks the ad.
On the other hand, SEM is short for Search Engine Marketing which focuses on increasing the number of visitors to your page or website. This is done by increasing the visibility of a website on Google or Bing's search engine result pages. Google and Bing collectively have more than 97% of the market share. With a fixed daily budget, a website's service or product is advertised on these search engine platforms. It is recommended that small businesses use Google's platform for it controls more than 92% of the market share. The key to SEM advertising is setting a daily budget and reviewing which keywords are trending or pages are visited the most. Finding this out is possible through Google Adwords and Google Analytics.
2.    Social media ads and pages
With over 2.6 billion users as of November 2021, it's no wonder Facebook has become a juggernaut in the world of advertising. This has opened a world of opportunities for businesses to advertise. And it all starts with creating a Facebook business page. Facebook offers multiple ways to reach target customers. One way is through page ads, which is somehow similar to Google's Adwords' platform where a budget is set and analytics is already integrated into the system. Facebook, however, plays ads on prospective clients' most used services. Therefore, Social media is no doubt one of the best small business advertising ideas.
You can also benefit from creating social media pages or groups for users or fans of your brand. This will allow your customers to interact with each other and your brand. It is also a good way to find out how customers are feeling about your product or service so that you can adjust your strategy accordingly. Facebook is a good starting point, but you should also invest in other social media for small businesses such as Instagram, Twitter, or even LinkedIn.
Last but not least, the value of pictures and videos cannot be stressed enough. Advertising publication Adweek has recommended that businesses focus on producing quality photos and videos that engage customers to act, e.g., to purchase, inquire or click the subscribe button. Data-focused infographics have also proven to be engaging.
3.    Contests and giveaways
Small and big companies can use contests to generate interest in a company or product. Prizes range from cash to products, but all this buzz creates positive experiences which lead to word-of-mouth advertising when customers tell other people of the contest, prizes, and the brand itself.
Other than generating interest, contests are also an opportunity to gather data from customers. Customer demographics and contact details can help you understand your customers better. You can even use the data to re-market products. However, you must make sure that participants in the contest will remember your brand and not just set their eyes on the prize. In that case, using your products or some branded items (e.g., mugs with your logo) as giveaways and prizes is a good idea.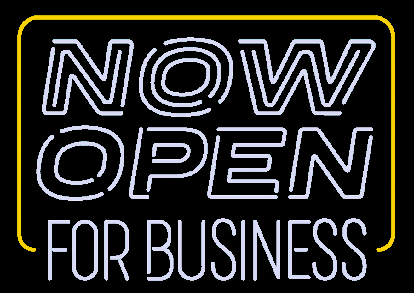 4.    Micro-influencer marketing
Some of the biggest brands hire influencers because they know that prospects trust recommendations from people they know. Micro-influencer marketing among the top small business advertising ideas. It is the use of local figures to promote a business or product, which is ideal for small business advertising.
Gifting is one of the most popular influencer collaborations to consider. Gifting your products to influencers and asking them for an honest review of the product is an easy way to increase views on your website or social media. Another common collaboration is sponsored social media content where influencers promote your brand in their social media accounts. It is good to work with multiple influencers in a single campaign to establish a wider reach.
5.    Email marketing
Email marketing and advertising is preferred by many marketers because there is very little expense associated with it: no postage, no printable material and no paid space. Plus, you can gain valuable insights, launch targeted ads, and use automation in email marketing. Measuring the success of your email marketing campaign is easy because of metrics like click-through rate, bounce rate, and open rate. Besides sending emails about promotions and new products, you can also create an email newsletter and share useful information to the clients and prospects on your mailing list.
6.    Podcasts
Newsletters aren't the only way to showcase your expertise. Podcasts are also a great way to connect with your audience and share your knowledge. Spotify is a great platform for small businesses to establish their podcasts. Other than being free, Spotify is also famous for its community of listeners eager to learn something new. If setting up your own podcast sounds too daunting, you can always guest in podcasts that are relevant to your business. That way, you can gain exposure and expand your network of collaborators.
7.    Google My Business
This is one of the most effective small business advertising ideas yet. Google has the answer to every question— or at least that's what searchers assume. So, they rely on Google for everything including the best restaurants to visit or the best products to buy. To understand Google My Business, imagine Google as a digital directory. To register a business in the directory, one must create a Google Business Profile. It serves as a front sign in the digital space and shows users your location, reviews and pictures. The best part is that it is free and intuitive.
Traditional marketing ideas
8.    Direct mail
Did you know that customers are more likely to respond to direct mail rather than email? One likely reason is that emails are already bombarded with promos and messages. Furthermore, direct mail can work hand-in-hand with your digital marketing campaigns. You can put QR codes in your mail and redirect readers to your site or social media page.
9.    Guerrilla marketing
If you're feeling a bit creative and daring, try guerrilla marketing. Surprise is on your side. A famous example of guerilla marketing is KitKat's benches. Kitkat benches look like chocolate bars and they're available in busy malls or parks. Imagination is the only limit with guerrilla marketing.
10. Referrals and customer loyalty
Referral programs such as a 50% coupon or incentivized programs can entice current customers to bring in friends and family. Meanwhile, customer loyalty programs are important for keeping current customers happy. The most common customer loyalty program is the point-based program in which a $200 purchase would give you 2 points which is equivalent to $2. Incentives like these keep customers coming back.
In conclusion, applying all or any of the small business advertising ideas we have outlined can help your business reach more people without costing an arm and a leg.
Enjoy This Article? You May Also Like: